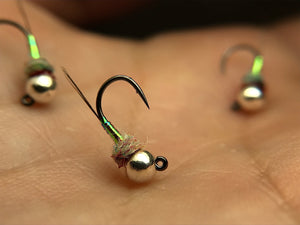 This pattern is an essential in my box year round. It excels in the colder months but also has days year round when the fish(for whatever reason) are responding to excessive flash. 


A jig version of the classic Rainbow Warrior created by Lance Egan.
Tied on Fulling Mill barbless jig hooks with tungsten beads.